Unlocking the Potential of Immuno-Normalization
With our seasoned team and full in-house drug discovery and development capabilities, we are employing a platform-agnostic approach to translate novel immuno-normalization insights into therapeutics designed to address significant unmet medical needs. We have identified and obtained exclusive global rights to several novel targets recognized to play key roles in normalizing the immune system and are rapidly advancing a pipeline of monoclonal and bi- and multi-specific antibody candidates that we believe could revolutionize the treatment of a broad array of cancers and autoimmune and other diseases.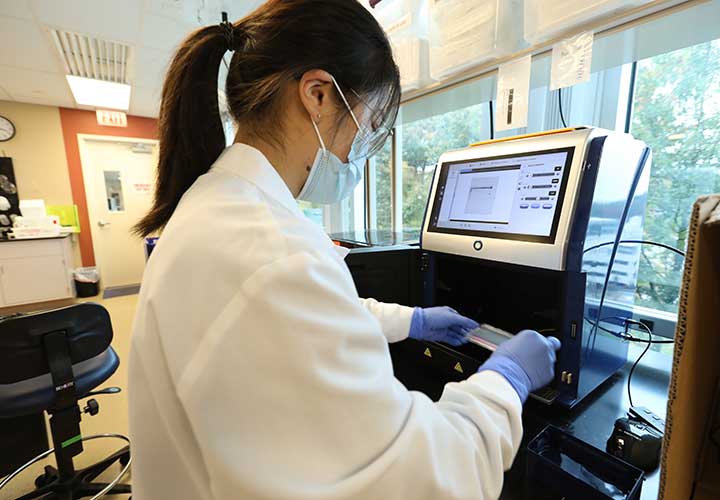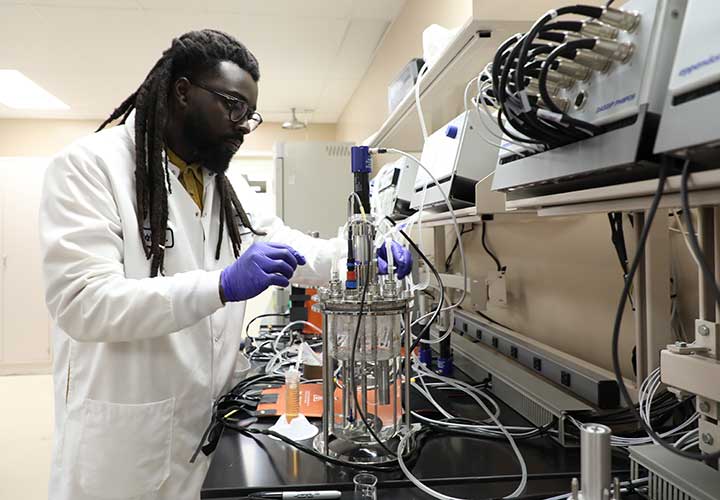 Immuno-Normalization in Cancer
While there have been significant advances in understanding the tumor microenvironment (TME) and how best to harness the immune system to fight cancer, it is clear that there are distinct limitations to even the best of today's therapies and approaches, including checkpoint inhibitors, which have only proven effective in certain cancer patient populations.
In addition, most approaches targeting vascular endothelial growth factor (VEGF) to inhibit tumor angiogenesis have not lived up to expectations. As a result, our research collaborators, Drs. Chen and Zhu and others, delved more deeply into the process of tumor angiogenesis and were able to make significant advances in the mechanistic understanding of tumor vascularization. Their research not only suggests that normalization of malignant tumor vasculature has the potential to turn the TME from immunosuppressive to immunostimulatory, but also that targeting this specific pathway could be a novel and effective approach to enhance the efficacy of immunotherapies and chemotherapeutic agents.
Our lead program leverages these new insights by blocking CD93, a novel target identified downstream of VEGF that has been shown to play a critical role in the abnormal development of tumor vasculature. We are currently advancing two lead candidates, each potential first-in-class monoclonal antibodies targeting CD93, through late pre-clinical development, with one, DCBY02, poised to begin clinical testing across a wide range of advanced cancers.
Tumor Vasculature and the Cancer Immunity Cycle1
Due to dysfunctional malignant tumor vasculature, the tumor microenvironment (TME) is often hypoxic
This hypoxic TME is immunosuppressive and actively limits immune cell infiltration and activity of checkpoint inhibition2
Normalizing the tumor vasculature reduces hypoxia, turning the TME immunostimulatory3, potentially facilitating infiltration of immune cells, and improving the effectiveness of immunotherapies and chemotherapeutic agents
Immuno-Normalization in Additional Indications
Maintaining a stable immune system requires complex mechanisms within the human body to work properly. When dysfunction occurs, our system regulators, including T cells, dendritic cells, cytokines, and others, become unbalanced and autoimmune and inflammatory disease can develop. By identifying novel mechanisms involved in immuno-normalization, we aim to expand our programs to include additional targets of interest in these disease areas.
The Value of Partnering with DynamiCure
In our quest to find novel targets and better understand the mechanisms involved in immuno-normalization, we have implemented a collaborative approach that has not only enabled us to bring out the best in our own team, but has also resulted in the in-licensing of multiple novel targets of interest through our highly productive ongoing collaborations with leading academic institutions.
Since our founding 2019, we have successfully built full in-house R&D capabilities that have enabled advancement of a candidate from discovery towards the clinic at a rapid pace. Using state-of-the art tools and technologies, we have created innovative models to ensure candidate "druggability," and have built out integrated CMC capabilities to fast-track lead candidates into the clinic.
We intend to continue to leverage partnerships and seek out licenses to access additional technology, targets, combination therapies, and new scientific insights, as we work to further expand our capabilities.